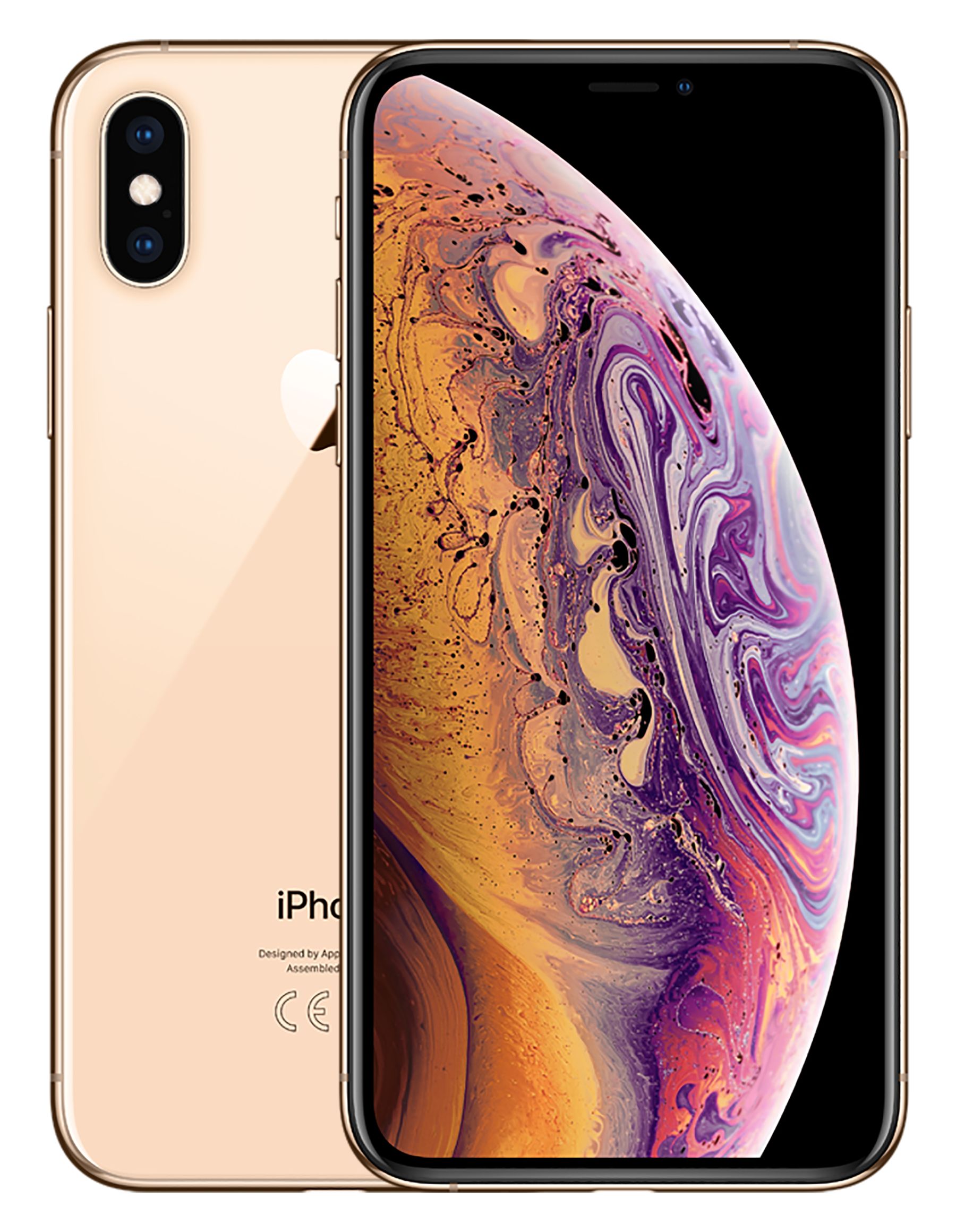 The iPhone XS is a new smartphone from Apple that was announced on September 12th. It is the next generation of iPhone and will be available to order on September 14th. It will be available in stores on September 21st, and will feature an OLED display with Dolby Vision and HDR 10, an A12 bionic chip, Smart HDR, support for VR, and Dual-SIM support using a physical SIM and an e-SIM. Learn more at Apple
Release date: September 21, 2018
Price: Coming soon
Storage capacity: 64 GB, 256 GB, 512 GB
Screen size: 5.8 in
Rear camera resolution: 12 MP wide-angle, 12 MP telephoto
Front camera resolution: 7 MP
Features: OLED display, Dolby Vision, HDR 10, A12 bionic chip, Smart HDR, Dual-SIM support
Colors: Gold, Silver, Space Gray
Welcome to the big screens.
Super Retina in two sizes — including the largest display ever on an iPhone. Even faster Face ID. The smartest, most powerful chip in a smartphone. And a breakthrough dual-camera system. iPhone XS is everything you love about iPhone. Taken to the extreme.
uper Retina
The beauty of OLED.
On a whole new scale.
iPhone XS Max
6.5"
Super Retina custom OLED display1
1
2688×1242
resolution
458
pixels per inch
iPhone XS
5.8"
Super Retina custom OLED display1
1
2436×1125
resolution
458
pixels per inch
Super Retina. In big and bigger. An all-screen design gives you a large, beautiful canvas for everything you love to do. And iPhone XS Max makes it massive, with a screen that measures 6.5 inches — our largest display ever on an iPhone.
Compare iPhone display sizes.
Custom-built OLED.
The OLED panels in iPhone XS allow for an HDR display with the industry's best colour accuracy, true blacks, and remarkable brightness and contrast. They're the sharpest displays, with the highest pixel density, on any Apple device.
1,000,000 to 1
contrast ratio
Wide colour gamut
with systemwide colour management
The best colour accuracy in the industry. Advanced colour management automatically displays your content in wide colour. So everything you look at looks beautiful.
Jurassic World: Fallen Kingdom is available on iTunes
HDR10 and wider stereo sound. With support for Dolby Vision and HDR10 titles from iTunes, Netflix and Amazon Prime Video, film night comes to iPhone.2 Wider stereo playback makes it all sound great. And your HDR photos — even those you captured before — will have a 60 per cent greater dynamic range.
True Tone. A six-channel light sensor subtly adjusts the white balance on screen to match the colour temperature of the light around you. So images on the display look as natural as on a printed page and are easier on your eyes.
A new level of water resistance. The most durable glass in a smart­phone, sealed and precision-fitted with a surgical-grade stainless steel band, helps create a more water-resistant enclosure — up to 2 metres for 30 minutes. iPhone XS even resists spills from coffee, tea, juice and more.3